Hello Bill,
Just received the cross. It was everything I wanted.
Thank you very much. I will be sure to pass your company info to others if they
are looking for a memorial cross.
Again sincere thanks,
Erin
Patterson, Louisiana
Hello Bill
I received the cross today. Thanks so much! It is breath taking. Very emotional to say the least.
Definitely bigger in the center than I had envisioned. Thank you for offering this product online.
Maria
Customer Response Page
For more info, please call us...609-841-0172
Hi Bill,
Just wanted to let you know that I received the memorial for Jason Taft. It looks great.
Just what I was looking for.
Roadside and Highway Memorial Crosses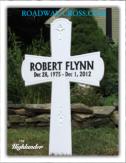 Bill, the new cross arrived today, on her birthday and it is perfect, very beautiful.
Thank you so much for making it right and sending it to me as fast as you could.
You are a man of your word and I truly appreciate your dedication and professionalism.
Again, I thank you, Juanita
Hello Bill,
My family and I would like to thank you for the roadway cross marker.
It was so emotional to see such a beautiful memorial for my brother.
Words cannot express how thankful we are to be able to honor him and bless the site
where he passed...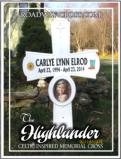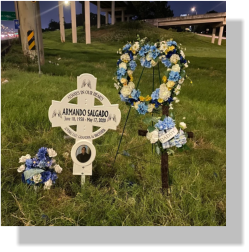 Just wanted to say it's beautiful , thank you so much!
Received the cross. It's beautiful thank you again!
Nikki


The cross looks exactly the way I wanted. Thank you very much.
Patricia


Hi Bill, received Cross in the mail yesterday. It turned out great, so beautiful.
Thank you so much!
April 12 2017



I cannot even begin to express how happy
I am with the cross I received today.
It's beautiful. It's perfect. Today is the 5
year anniversary of his death.
Our kids and I went and placed it at
the accident site.
Thank you so much for what you do.
Joni Roberts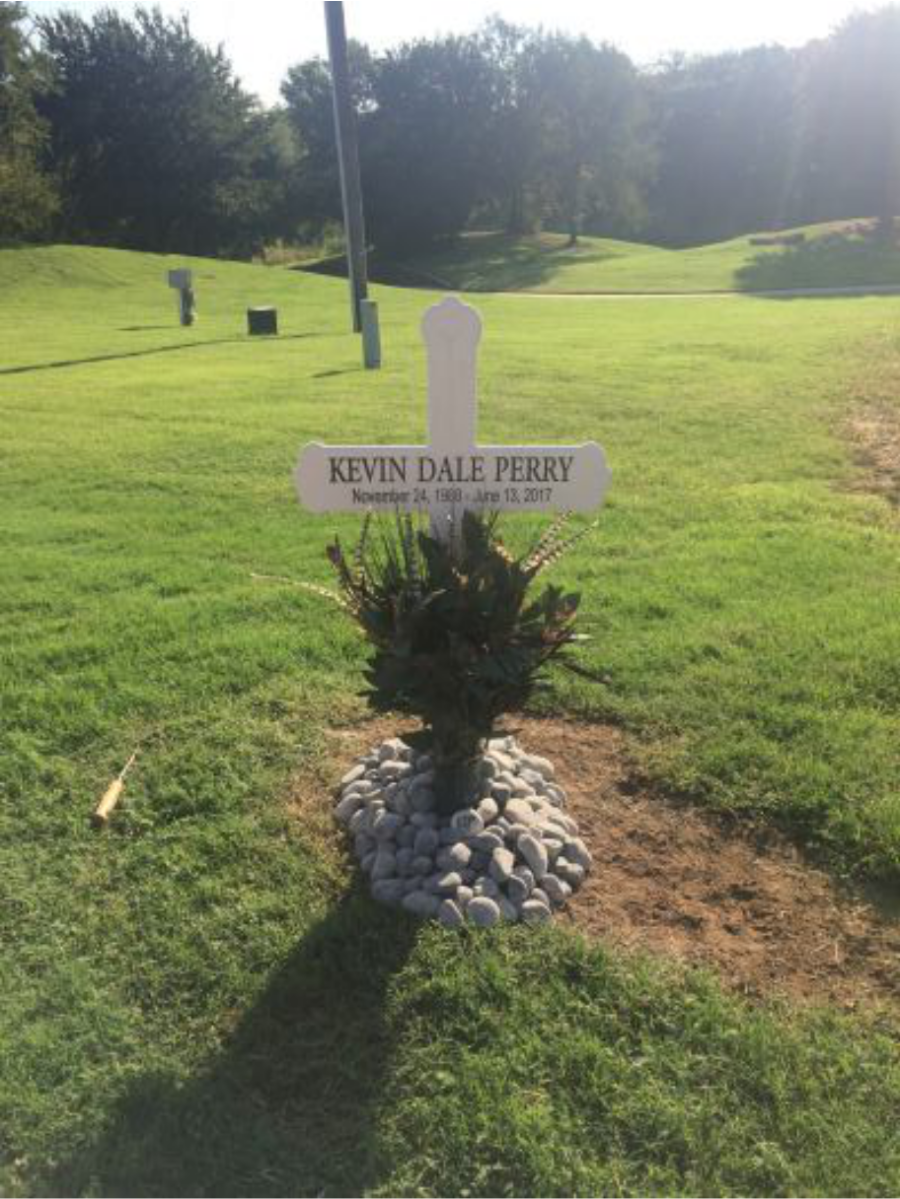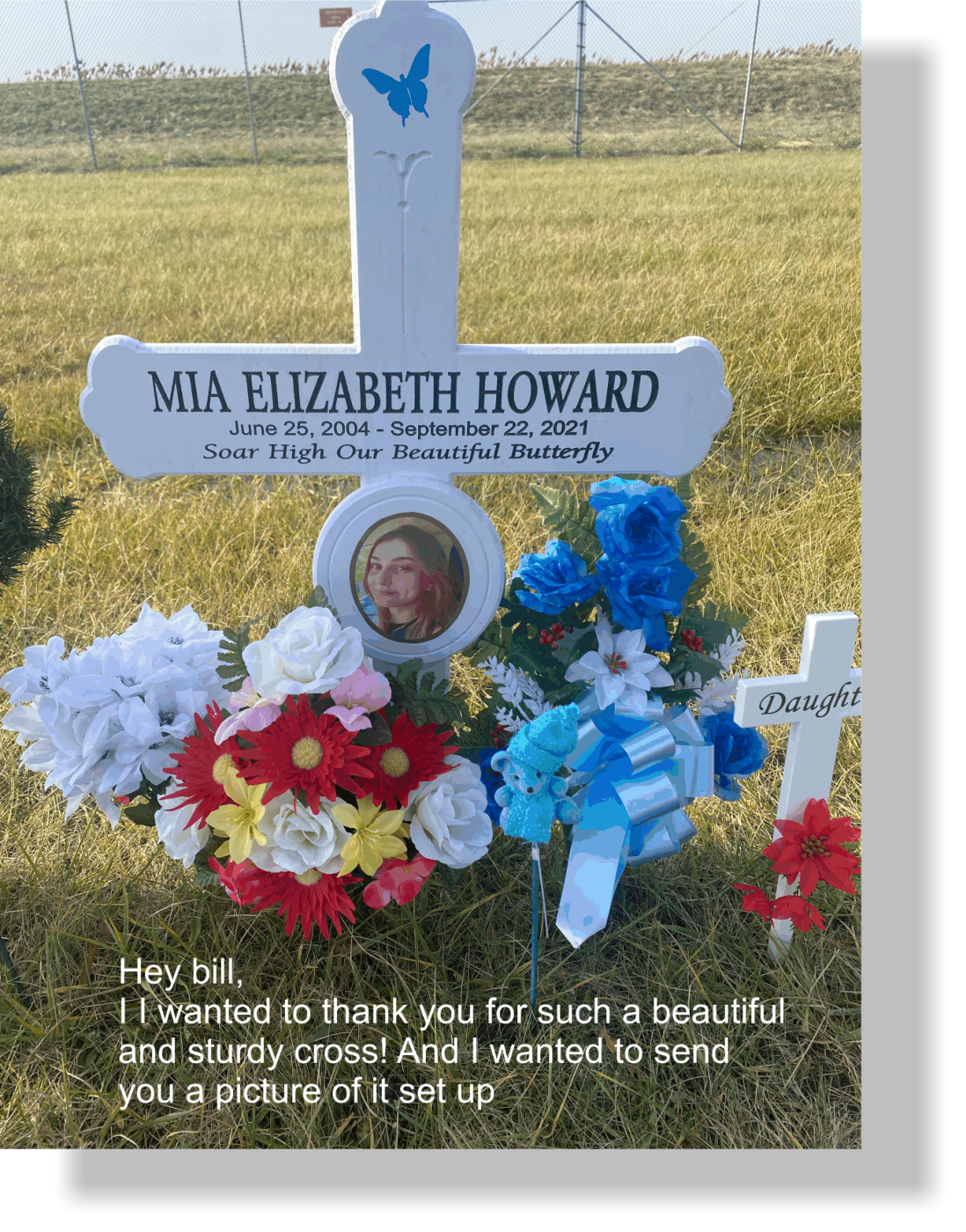 Thank you Bill i have received my son's cross.
I havent seen it in person but have photos that my family sent to me.
The cross looks beautiful and to the standards you quoted in your email.
Wed, Sep 06, 2017 12:05 AM
Bill,
I took this picture last year after I installed the cross. I went out recently to make my yearly visit to clean
up the area. Your cross looks great after enduring the Indiana weather for a year. I just want
to thank you again for making such a beautiful, & durable memorial cross!
Sincerely,
Sue




HOOSIK FALLS NY
I seen that you had customer feed back. I want to write to
let you know that I to bought one of your crosses. I loved it.
Beautiful work and a wonderful way to honor my son.
My son passed Jan. 28 2014. We placed the cross for his
birthday in July of that year. Sadly we are getting ready for
year 4 and someone broke the cross and took everything that was there.
We have rebuilt a few things but not the cross.
We had to take a collection to pay for the first one.
Thank you for listening.

Sat, Feb 10, 2018 08:00 PM

Chasidy



Thank you for making this beautiful memorial cross for our family 😊
God Bless
I do love it, It just got here. You did a great job it's beautiful.
Thank you so much
Mon, Sep 09, 2019 02:17 PM
Thank you,
Deby



Bill,
Just wanted to tell you the crosses were wonderful!!! I can't thank you enough for
getting them done so quickly and perfectly. We will deft be back in the future!!!
Adrian
April 12, 2017
Hi Bill,
I wanted to let you know the cross arrived today and it is absolutely beautiful. Thank
you so much!
Best,
Stephanie
May 6, 2021, at 7:14 AM


I just wanted to let you know that I received both crosses today.
They are beautiful. Thank you very much!
Jan 16 2022
Just wanted to thank you. Good doing business with you.
Looks great as you can see
Michael Coulter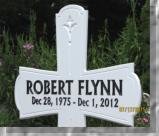 Feb 5, 2022, 1:27 PM


Jenna Iaconio Sep 21, 2022
5 out of 5 stars
Absolutely beautiful! A wonderful tribute to my big brother whom we miss so much. Thank you!
Hello Bill
I received my Dad's Memorial Cross.
Thank you very much it is very very nice!
TAke care
Marina
Wed, Apr 14, 2021 10:04 PM
609-841-0172
Open weekdays 6am to 10:00pm - Saturdays 6:00am to 10:00pm - Closed Sunday